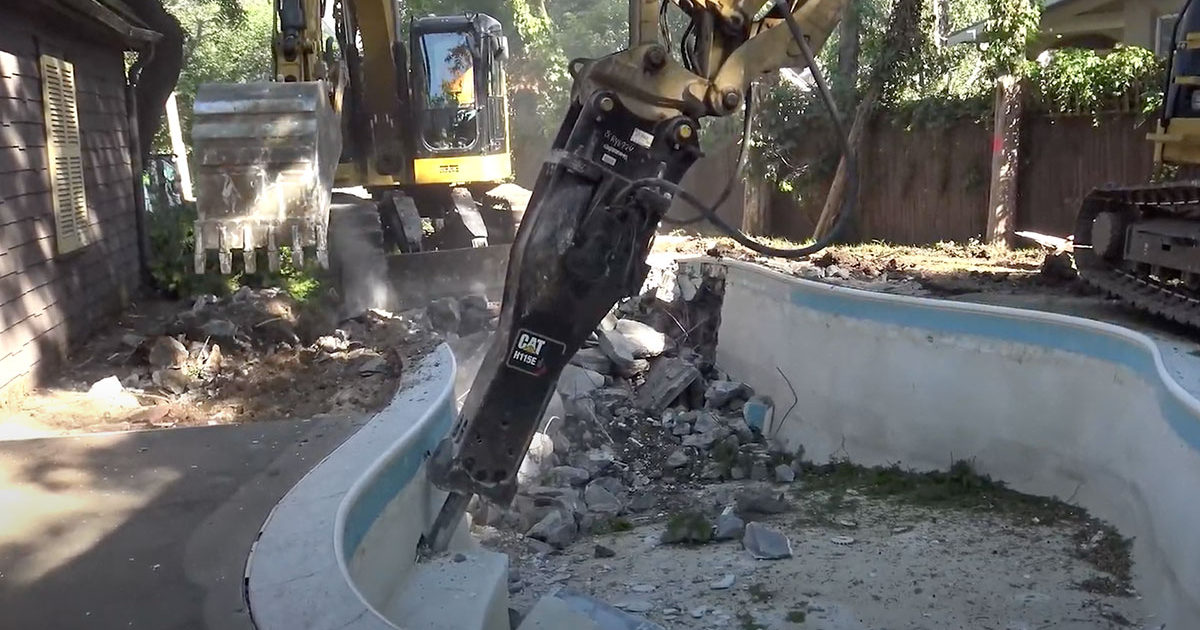 We went back and forth on keeping the pool. It took up the whole backyard, but… a pool! After calling in a few pros to give it a once over, they determined it was not able to be repaired.
Pearson Construction stepped up and donated their time and talents to remove the pool and fill in the hole. These guys worked hard and moved quick! It was impressive to watch.
Take a look at how these pros remove an old concrete pool.