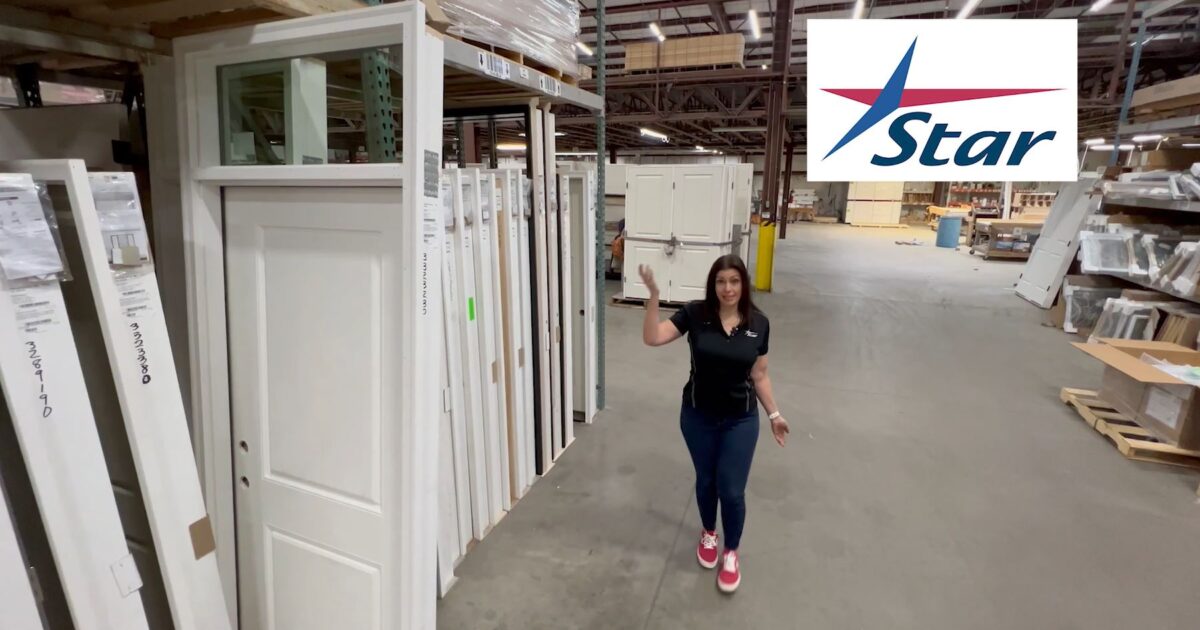 Take a behind the scenes look at our local door mill.
At Star, we can create custom exteriors door in a variety of wood species and materials. We also have the ability to assemble large format doors with a range of transom and sidelight options. If you want to upgrade your curb appeal, visit our showroom and a project specialist can help you find the perfect door!
Today we're with Kelley at Star and we're visiting our Wichita distribution center. We want to give you a little sneak peak behind the scenes at Star and we're going to start out at our exterior door assembly plant.
Our plant also has the ability to manufacture large format doors including complex transoms and side lights. If you want to find out more about finding the perfect exterior door for your project make an online appointment today with one of our project specialists.
Door Gallery