It looks like wood or tile, but laminate flooring delivers flexibility of use at an affordable price. The product is made largely of pressed wood, but with a man-made printed surface that looks remarkably like solid wood or tile. Laminate flooring is perfect for living rooms and other areas where moisture is not present. The material resists dents and scratches remarkably well, and can be made even stronger with an aluminum oxide finish.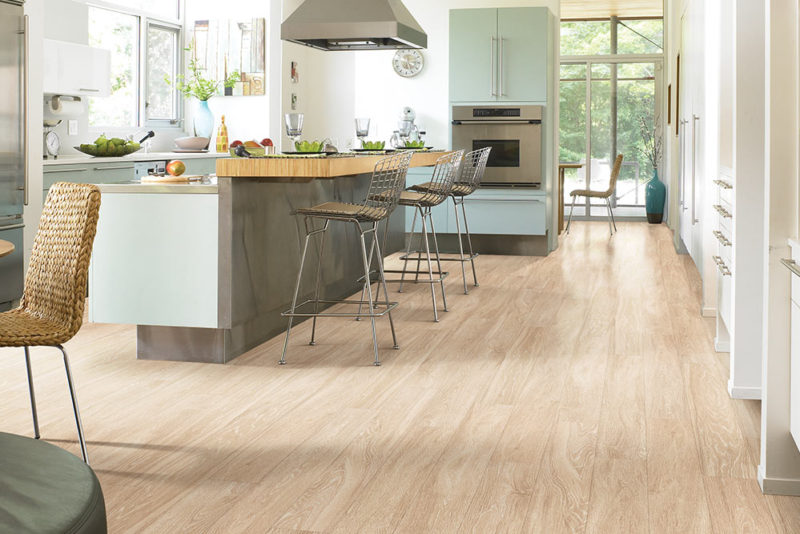 Try Virtual Room Designer
Use the power of your smartphone to visualize new flooring in your home. Our virtual room designer allows you to see a variety of flooring types, colors and options in your room.
Locations to Buy Laminate Flooring
Maple & West Street
316-942-2221
325 S. West Street
Wichita, KS 67213
Location Details
Oklahoma City Flooring
405-359-0089
401 E Memorial, Suite 100
Oklahoma City, OK 73114
Location Details