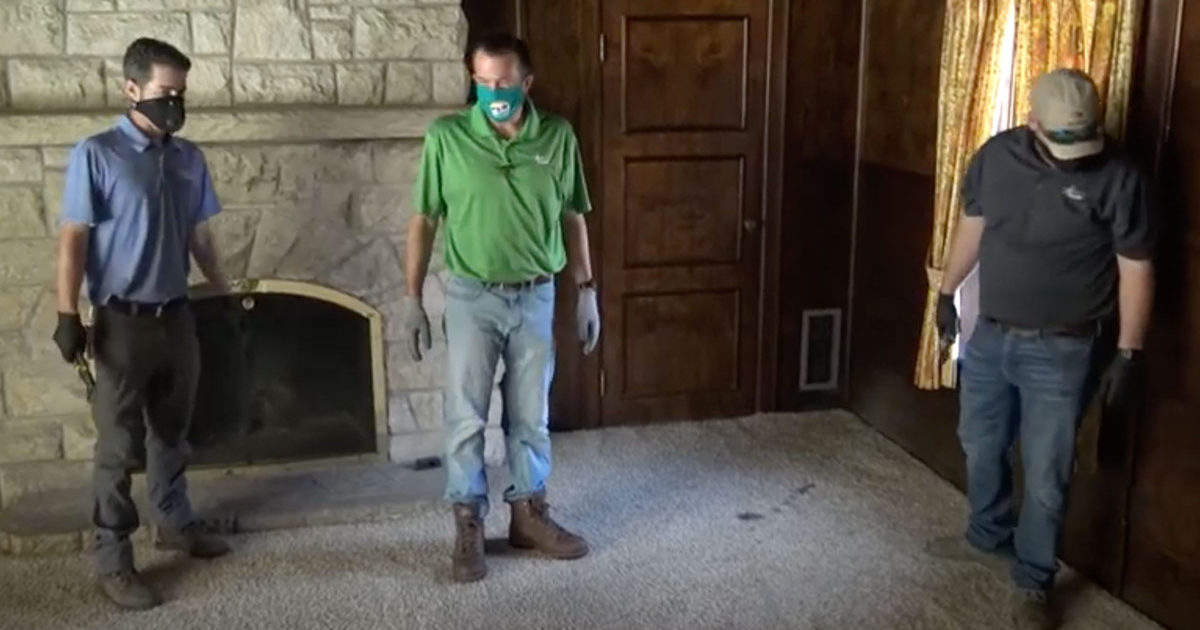 We are going to take out the carpet today. We have already begun pulling up the carpet in some of the rooms and discovered beautiful hardwood floors. There is a little termite damage, but the experts and Star Lumber have reassured us that those boards can be replaced and bring it back up to its original beauty.
When you tear out old carpeting, its often like an Easter Egg Hunt…you never know what you might find. Sometimes you rip up the carpet and you find beautiful hard woods that can be refurbished and sometimes you discover plywood and other materials.
In these older homes, everything was built custom to the home, so you have to think about all of that from the door heights and other elements, which become major factors in determining weather or not the floor can be salvaged or fresh new flooring needs to be installed.
On the original house plans, the entertainment room used to be an old garage before it was turned into an entertainment room. So, it's truly going to be a surprise on what we find under the carpet when we begin to pull it up.
We discovered old vinyl composition tile or VCT tile. Some of the tile is loose and we won't be able to lay flooring on top it.  However, we have discovered some beautiful wood flooring and the stairs will look great after a little refurbishing.