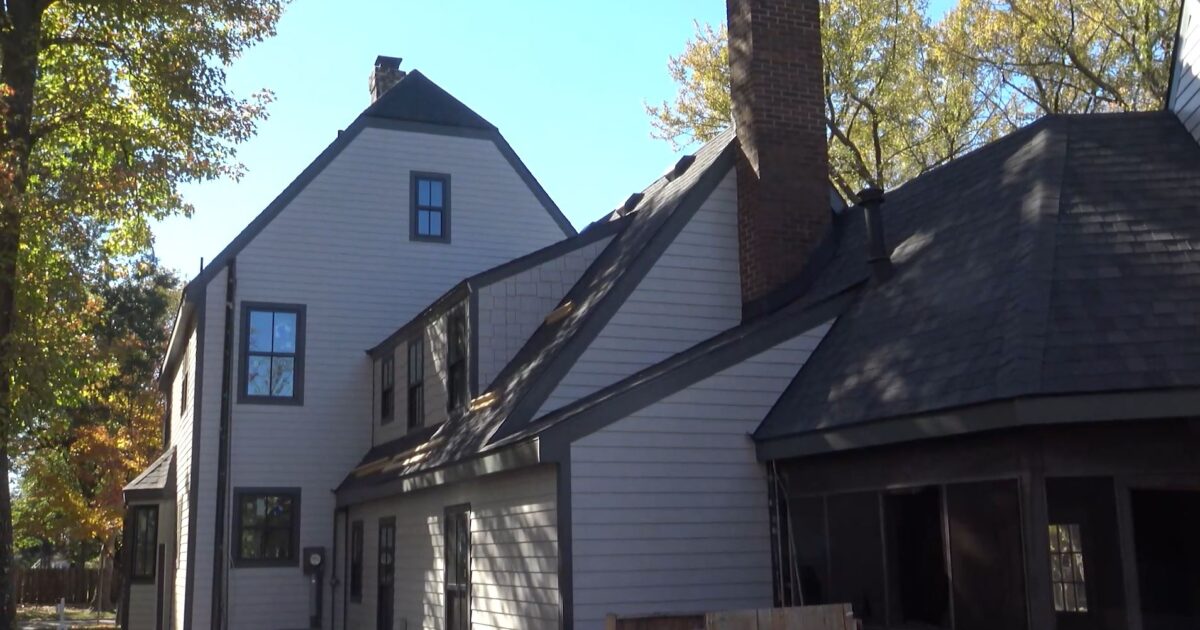 The old siding was an old cedar shake style that was prevalent in the 1920s & 1930s.  It fit the neighborhood and architecture of the home during that period but it's time for an update.
What's Been the Biggest Challenge To The Project So Far?
It's been a challenging process removing the old siding because it comes off in small pieces.
The next big challenge in this project has been the sheer size and architecture of the home. The architectural gables are high, and it makes it hard to remove the old siding and replacing it with the newer product.
What types of siding are being used for this project?
There are two types of siding being installed on the home.  We wanted to honor the Tudor feel so we chose a wood shake siding for the gables and different aspects of the home.  This allows the home to be in keeping with its original look but with a more updated look and feel.
The other siding, we chose is a pre-finished James Hardie Color Plus flat board siding.  It matches the new shake siding we are also installing but the beauty about this product is that it is comes already painted. All we needed to do was just install it on the home.
The new owners won't have to worry about a lot of maintenance and upkeep on the siding because they won't the upkeep or repaint it like the older siding. It will stay looking good for a long time. And…let's not forget, the James Harding siding comes with a great warranty, too.
How will you know you need to replace your home's siding?
Most of the time a homeowner will know the areas of their home that need attention.  A lot of times under the paint that looks good, there are problems lurking like wood rot and decay. It's a good idea to inspect your home and keep tabs on to the bad places on your siding.  Most of the time, it will be pretty evident that you need to update the siding when you need it.
To follow along and see the siding demolition, watch Off With The Old Siding vlog.