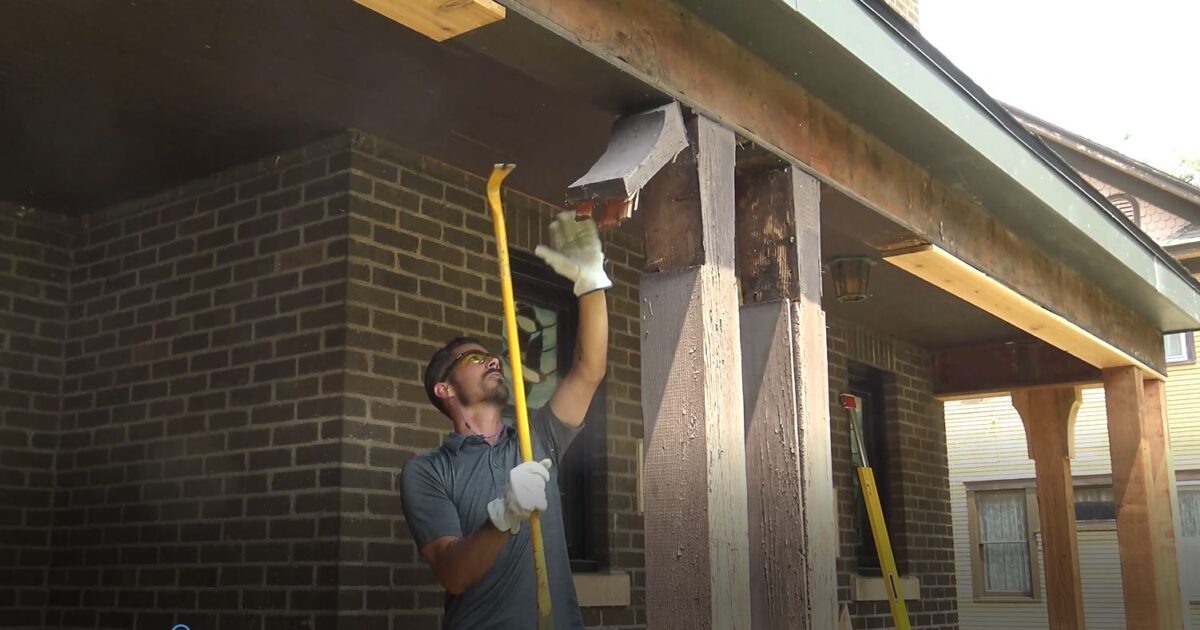 We love the architectural design of the porch on this home, but the posts were peeling and cracking. We replaced them with beautiful new cedar posts and, with the help of Star custom millwork, we matched the original corbel design. It now has a beautiful, fresh look!
Today, Kelley DeCesaro is at the Star Showcase home benefiting Wichita's Children's Home and construction crews are replacing the front porch posts.  These posts were original to the home and were in the architectural plans that Star Lumber got when they purchased the house.  These drawings help confirm the posts were a part of the original design of the home; however, the old posts had some rotting, flaking, and were starting to split. Star Lumber decided to replace the posts with rough cedar which would be aesthetically pleasing and match the paint on the garage door.
Despite replacing the rotting posts, the construction crew was able to salvage the corbels.  They carefully pulled the old corbels off because they were in keeping with the original architectural plans.  The corbels were then taken to Star Lumber to the Custom Mill Work Department to have new ones created to match the old well loved design. The new corbels were cut out of rough cedar to match the new posts while having the same structural look of the original posts.
See More Showcase Home updates.