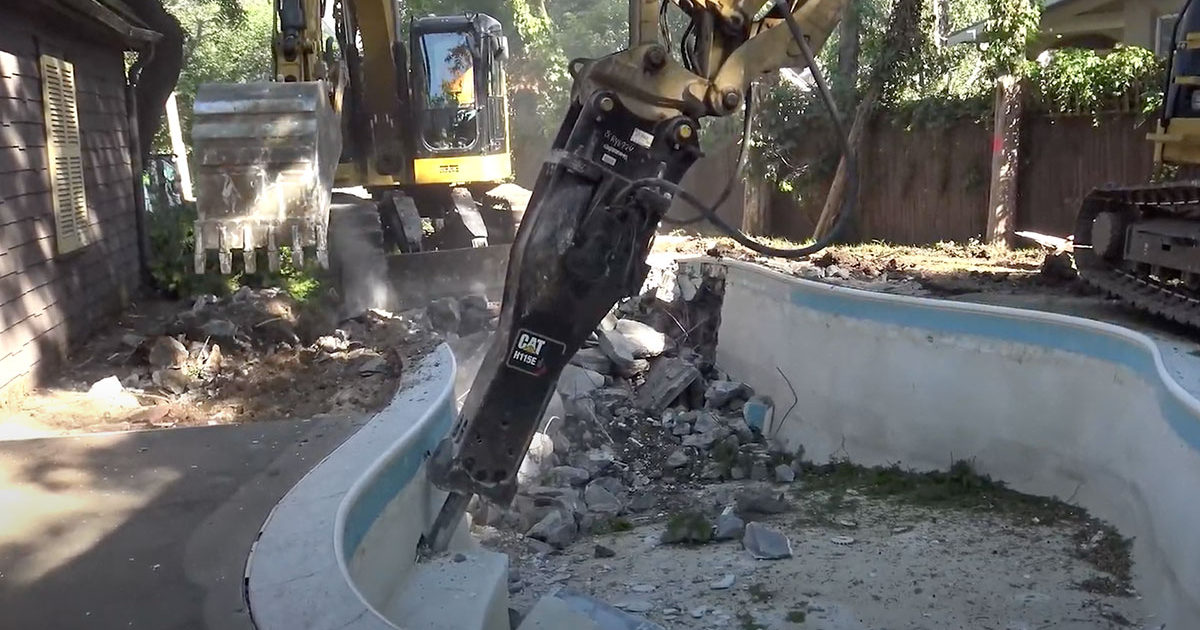 We are ripping out the pool today and will be filling the hole with fill dirt.
In our situation, we have a lot of trees too work around and will have challenges with the pool too.  It is an older pool that is heavier and made with more concrete.
To see the back yard progress watch the following vlogs: Star Showcase Home New Deck and Deck Railing Lighting: Check Out The Star Showcase Home.