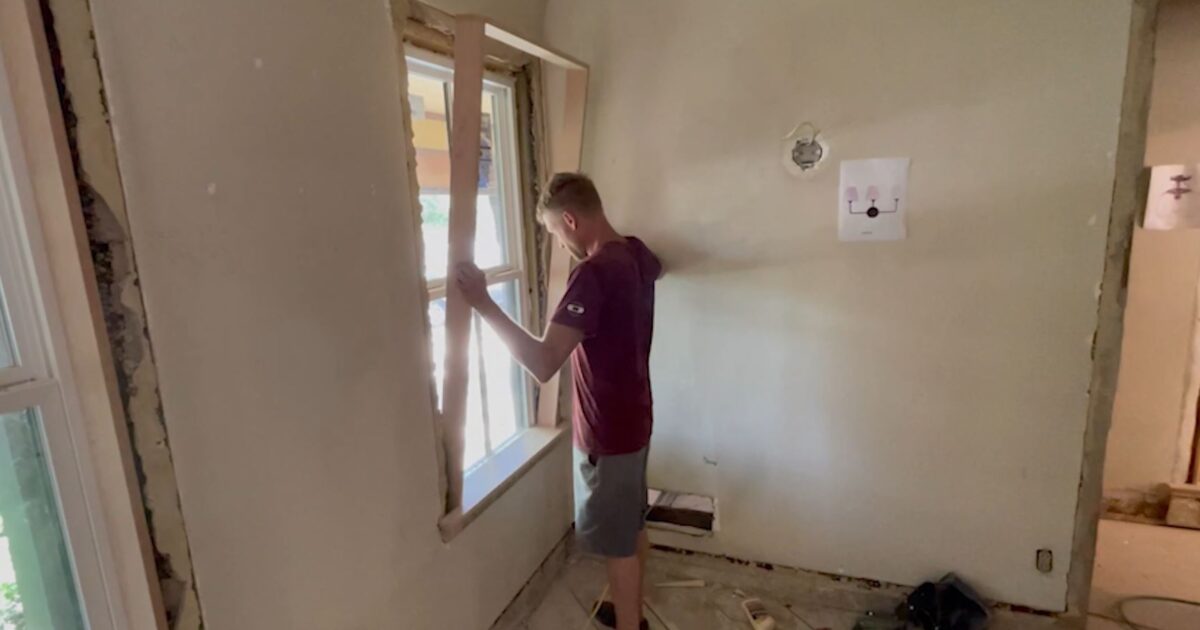 We've made tremendous progress on the Star Showcase Home. The Star team and trim carpenter crew have done a fantastic job. The lower cabinets are in the entertainment room and trim is almost complete throughout the home. Check out the latest!
Today Star Lumber has delivered lumber and trim to build out the cabinets and trim the entertainment room.
We are going to set the lower cabinets of the entertainment center and bar. These beautiful cabinets are from R.D. Henry. The style is called Lexington with a Willamette finish, which is a gray finish with a little of brown. The brown in the cabinet finish will pull out the color in the flooring.
Once the lower cabinets are set, we will create the template for the countertops followed by setting the upper cabinets. The upper cabinets will cover the plumbing pipe and the electrical panel in the process which will also provide needed storage. The room will start coming together quickly from this point on.
The first step in the trim process is to put jam extensions in the windows which will allow the casing to install easier along the windows. In the kitchen and dining room, we will be using hickory wood trim from Star Custom Millwork which will match the existing style that is on the wainscoting. In other areas, we are going to use oak and poplar upstairs which will be painted later in the project.