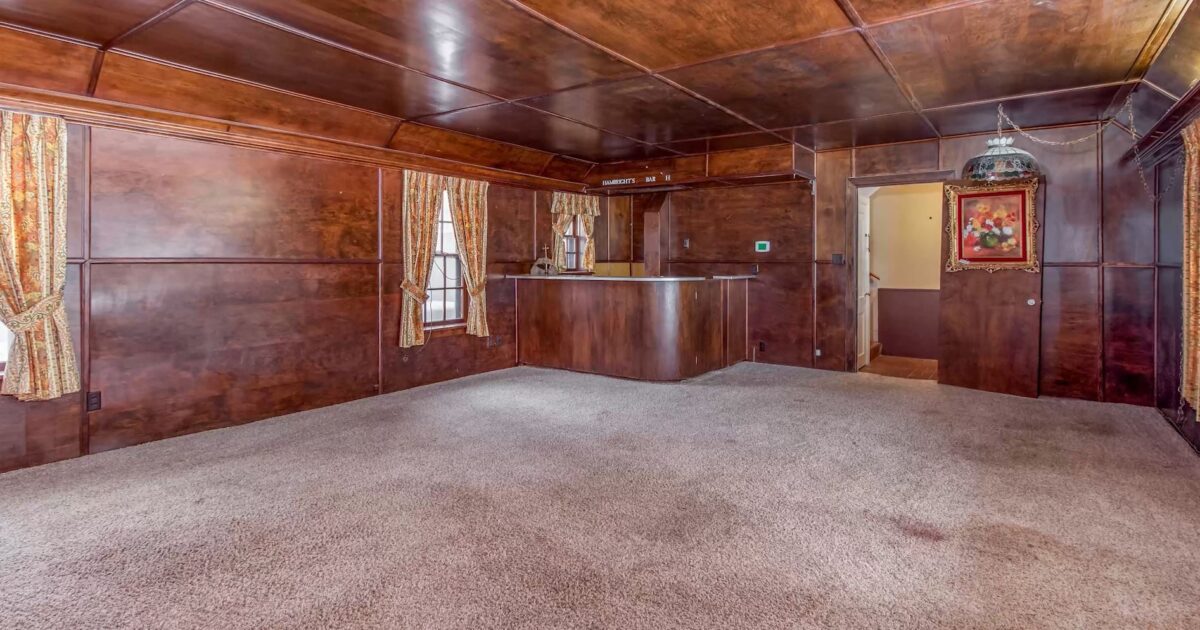 The entertainment room has been the headquarters of the project. And, in the past, the entertainment room has been the gathering place for the family and neighborhood friends with the pool just a few steps away outside the door. In so many ways, this room has been the heart of the house and has been where everyone gathers.
Many things about this room will be kept like the wet bar but we will be changing out the cabinets.  And, of course, the beautiful stone fireplace will remain as it's a great feature. We have already replaced the giant picture window with two smaller windows that match the ones above on the upper floor.
We need help deciding how the entertainment room will look.
Should we keep the full panel look for a smoking lounge effect?
Should we panel up to the crown molding and sheet rock the ceiling? This will bright the room up and allow installation of in ceiling lighting, too.
Finally, should we sheet rock all around and the ceiling? This would brighten everything up and create an airy feel to the space.
To follow along with the demolition and reconstruction of entertainment room progress, read or watch the following vlogs: Entertainment Room Demo at The Showcase Home- Raise the Bar! or Trim-endous Progress: The Star Showcase Home.