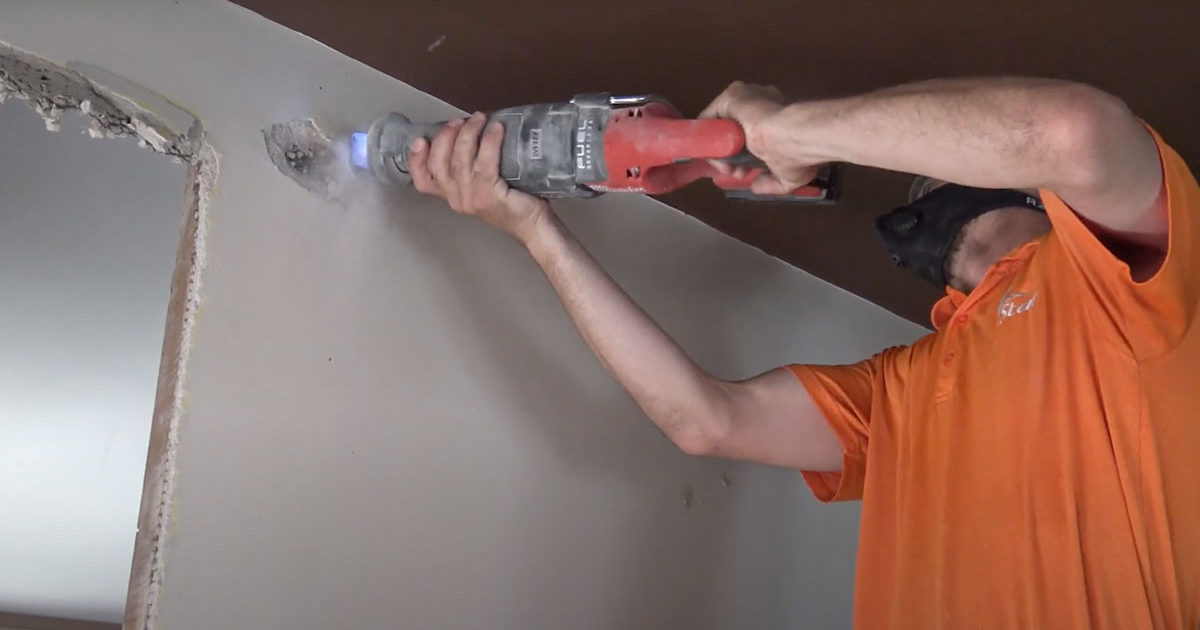 Today is wall demolition day! We have removed the cabinets and reached out to KDHE to make sure we are compliant with removing the wall. The next step is the messy part, tearing down the lathe and plaster. Once the wall is torn out, it will open the space between the kitchen and the dining room to give an updated open concept feel.
After the Star Team removed the wall, we discovered the laundry chute and we can't utilize a space for the refrigerator like we had planned due to a load bearing wall. So…we have created plan B with the design.  Once the new flooring is laid, the two spaces will be fully integrated and make it feel more complete.
In the meantime, we will be tearing out the soffit to create more room for cabinets and make the ceiling seem taller too.